Need more strategy games for iOS? Behold:

Tell the story!
A long time ago in the dark ages of the universe, an entity emerged -- god-like, almighty, immensely powerful! Her name: Sidius Nova. She draws her powers from stars she captures and uses them to alter reality anyway she desires. Having unlimited power and the ability to bend anything to her will has its drawbacks, though: boredom. The prisoner of her own existence, Sidius Nova wanders the galaxy in search for entertainment -- and Humans and Aliens seem like the perfect toys to play with...
Nice, but what's the game about?
It consists of two parts: map and battle.
On the map you command your Mothership to explore, collect resources, build and spawn ships and construct Warp Gates to outsmart your opponent.
The battles are action-packed skirmishes between fleets where you use the ships you built to push back and destroy the enemy. The right type of strategy is key here as each ship has different attributes that make it very powerful against others.
Bring on the websites, please!
Here we go:
http://sidiusnova.com/
http://www.indiedb.com/games/sidius-nova
https://twitter.com/sidiusnova
http://www.facebook.com/sidiusnovagame
Don't you have more screenshots?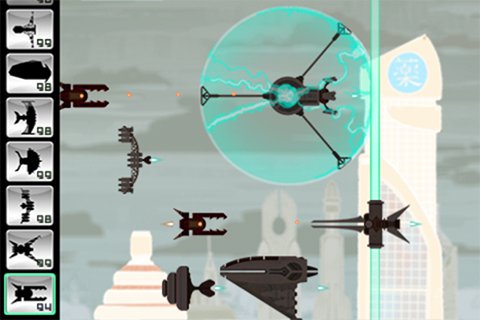 So when will it come out?
Target is October ^_^